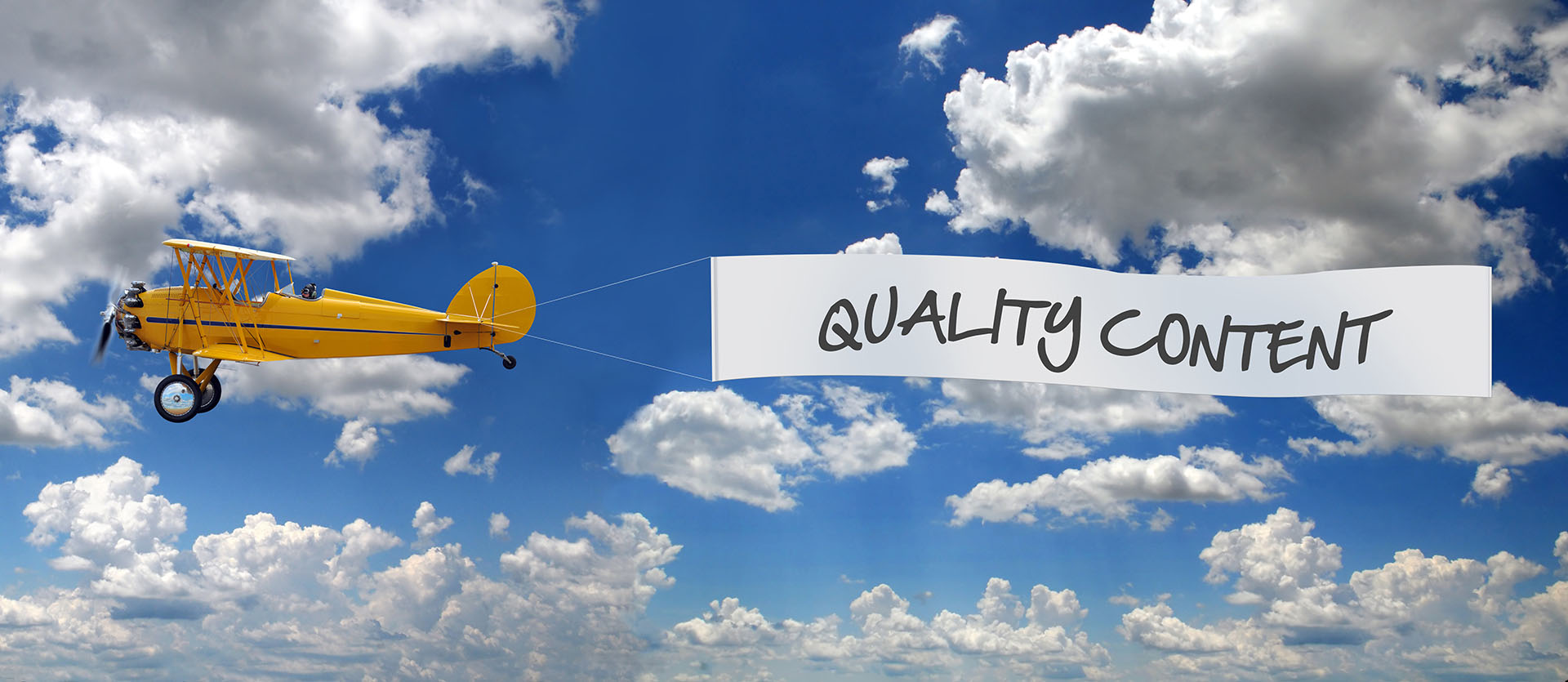 Catchy Slogans and Taglines
QualityContent.ae has hired crafty writers who understand what it means writing catchy slogans or taglines. Taglines and slogans written to represent an idea, brand, product or service, need extraordinary effort. This is why at QualityContent.ae we rely upon experienced wordsmiths who understand the value attached to a clever tagline or slogan. Here is how our tagline or slogan can benefit your business.
Creating Emotional Experience
The thing that is found most common among so many slogans and taglines is that they strike an emotion in the reader. A tag line is something that the readers can relate to. There are many so many examples of famous taglines that remain stuck to customers' minds after years of decades.
BMW:
The ultimate driving machine
This tagline lets the potential buyers know that BMW makes cars second to none and made to perfection, capable of delivering high value driving experience.
Nike:
Just do it
The positive framework that you get into when you read this line is phenomenal. The idea is to make the fitness freaks use Nike products and go all out to accomplish their goals.
Federal Express:
When it absolutely, positively has to be there overnight.
Customers do not pay premium for everything but things which need to be delivered overnight. This is what has made Federal Express so much successful. The tagline actually represents what the company stands for.
MasterCard:
There are some things money can't buy. For everything else, there's MasterCard.
This is yet another emotional message which directly connects with the potential card users. It lets them know that MasterCard is there to back them up for their every purchase.
Black & Decker:
When America has a job to do, it reaches out for Black & Decker.
Black & Decker is one of the most famous home appliances manufacturers. It is renowned world over for making reliable products. This slogan, although narrowed down to the American audience since Black & Decker has become a pretty much global brand, talks about the fact that if you really have something challenging to do, you can rely upon Black & Decker.
The Right Tone:
At QualityContent.ae, we help you write taglines and slogans which stand the test of times. The idea is to write a tagline for you which would help your product, service or brand relevant for longer time. And also to make sure that is reflective of the latest trends, customer preferences and changing market scenarios. This is why we make every effort to strike a perfect balance between remaining relevant and fresh. It is not a very good idea to change taglines on frequent basis. A tagline or slogan sticks to customers' minds and if you keep changing it, it will only create confusion among your customers. And it may also damage your brand's equity developed over time. This is why we try to create taglines and slogans which could endure change in times.
All Negativity Is Not Bad
Negativity is not something to always be fearful of. For example, the use of negative words like no, never, or don't represent negativity. At QualityContent.ae we make sure that if we choose to use negative words within a slogan and tagline, it still does not lose its value. We help our customers use these small negative words to transform meanings into positivity. However, having said all that, we make sure that we are very careful about the words that we use in a slogan or tagline.
Call-To-Action
One of the major purposes why taglines are created is to trigger emotion of the customers to take action. We work with you to try and develop taglines or slogans which reflect deep understanding your customers and also the way in which they would respond to it.